The first recessed handle took like a week to make. I guess I did learn a lot from the first one, as I was able to knock out the 2nd in 1 night. I than had to cut a hole in the front and rear decks to accommodate the recessed handle.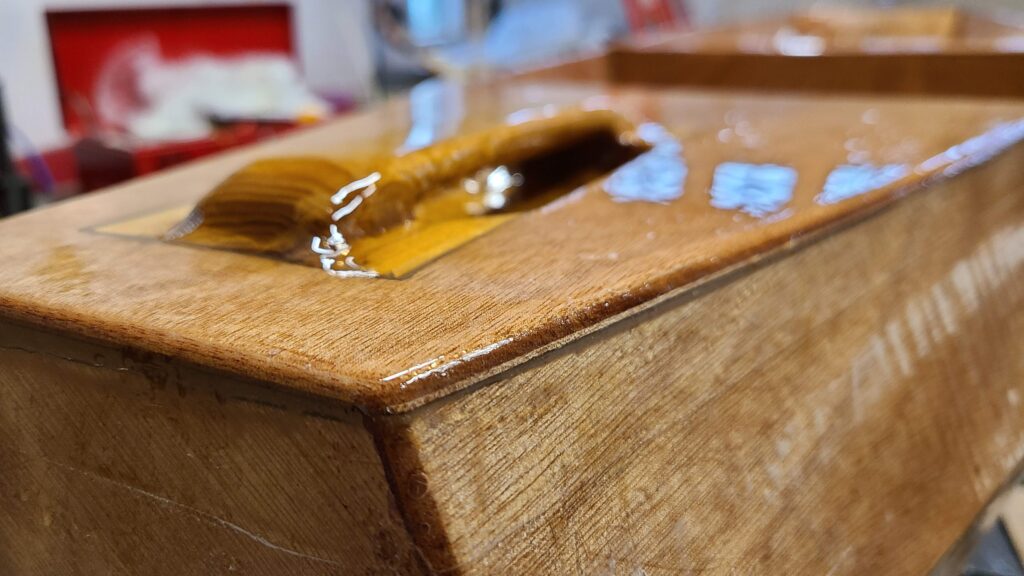 The shoulder of the handles were routed so that an extra piece of plywood would be able to slide for support. I also cut off the bottom of the block the handle was made from to reduce weight. There's roughly about 3/8 of an inch thickness at the minimum point of the handle.
I really like the look of them when mounted. I also was worried about how the plywood would look since the edge would be showing when the decks were glued to the hull. Turns out I actually really like how neat that looks too!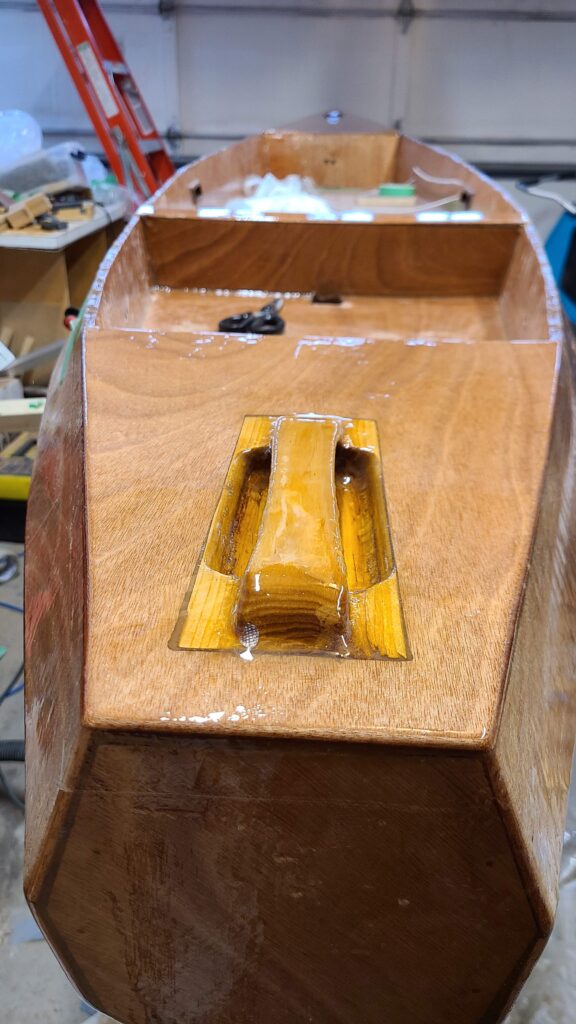 Next time I will probably use plywood to seal the hull and cockpit/tankwell joints instead of epoxy.
The Kayak is now sealed up and ready to be test Paddled. The items left are a lot of sanding and maybe a filler coat of epoxy and more sanding. Polyurethane still has to be applied to protect the epoxy. And I also have to install the flush mount rod holders and cut a hatch in the front.