Took the winter off. Garage was too cold and just didn't have the mood to work on something we couldn't use right away. The warm weather brought about some excitement to finish this project off and I ended up leaving it a little late.
Lets get it out of the way. Full boat shot
Love the colour of the Epifanes 2 part polyurethane paint/varnish. The white we actually did 3 coats and than a coat of clear with a white pearl mica powder mixed in and than 1 more clear on top. The bright side is just 3 coats of clear.
The Epifanes was really easy to apply and I'm hoping the extra effort of going with the two part will give a long lasting finish.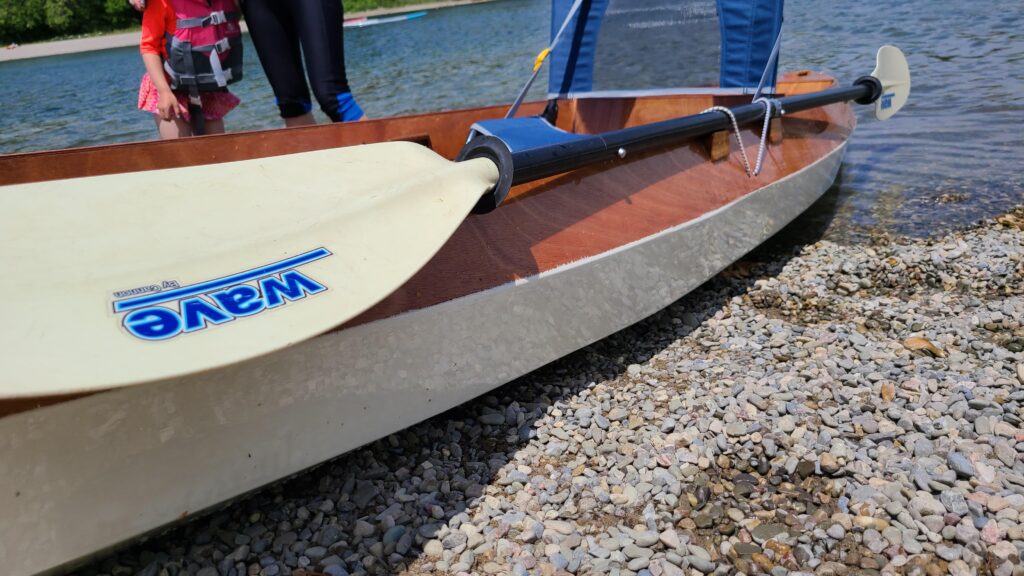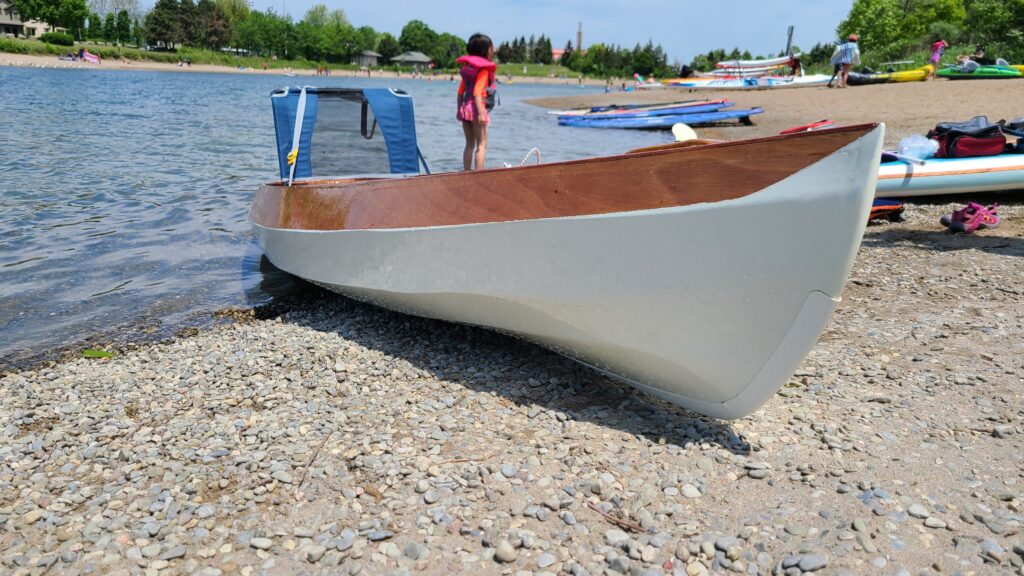 On this day it was really windy with 45km/hr gusts. The waves weren't too big as we were in a small bay. However I did manage 8.5km/hr upwind and 9.5km/hr down.
I would've liked to had some more initial stability. The point to which the kayak rolls before it starts to steady is a little un-nerving for the little one and my wife who are used to extremely stable kayaks. Our other 2 Kayaks are a Hobie Tandem with similar length but I think 34″ beam. And the Advanced Elements Convertible which is a tandem inflatable that is rock solid.