Wait, I'm building a stitch and glue right? Cutting strips? Yeah for the cleats to support the flooring. So off to home Depot. Found some thin wood that was suitable. Used the circular saw to cut them out. I have a jig I've always used to cut with the saw. So all the pics I've ever seen of the Sabalo being built have cleats front to back. The instructions say seating area only.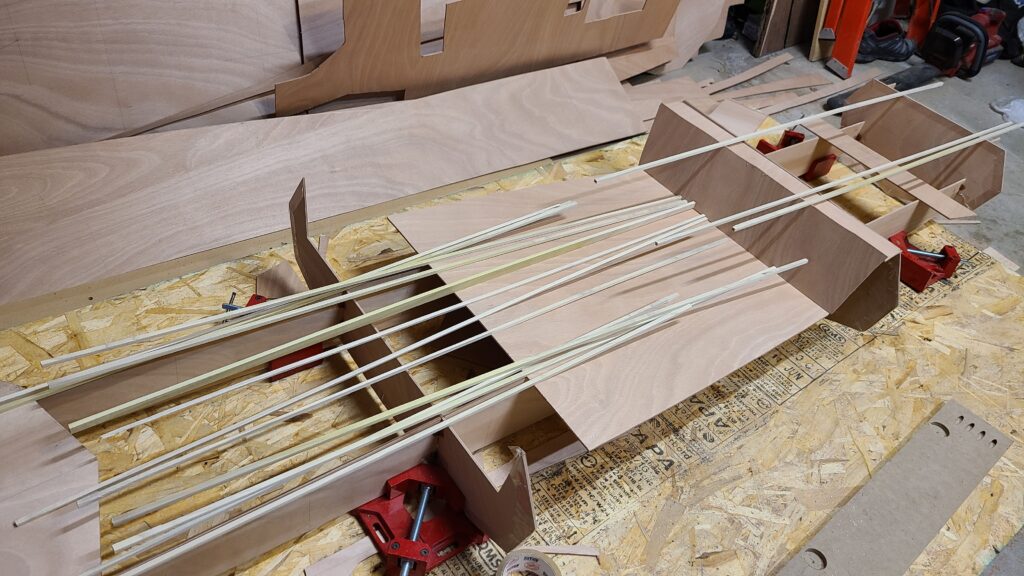 Next to glue the cleats on. I knew those small clamps would come in handy eventually.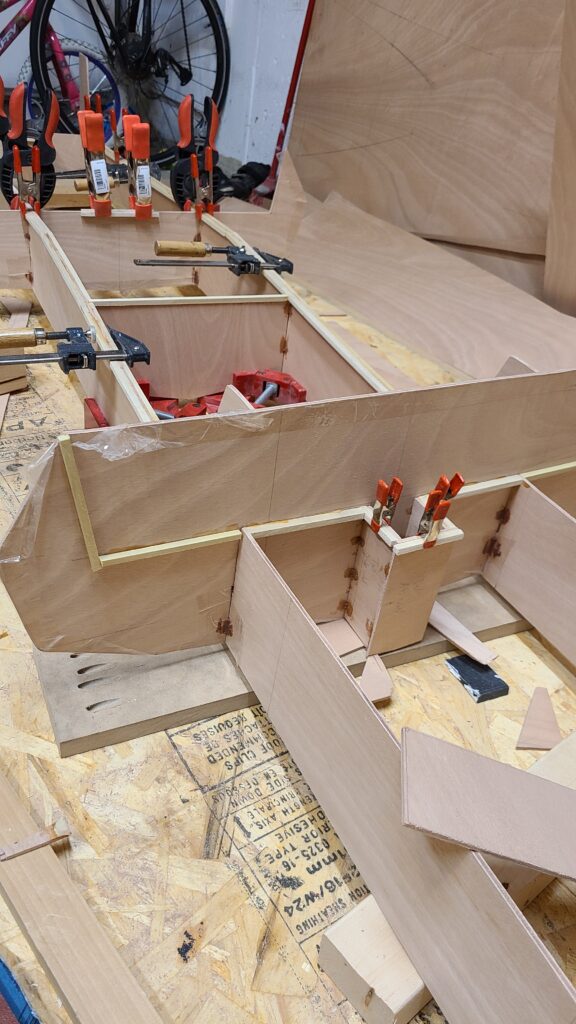 glue the cleats slight high so you can and them down and sand them to be even with the supports.