This part of the kayak build has been Maki g me nervous. I debated whether I should just fiberglass butt join them, block butt join them or scarf them. Everything I read suggested scarfing was the way to go.
Earlier I posted about the router jig I made to scarf the panels together. Turns out it wasn't wide enough to fit the bottom panels inside. Also while practicing I slipped up a bit. So I ended up scarfing them with the block plane. It actually wasn't too hard and I continued doing other panels with the plane as well.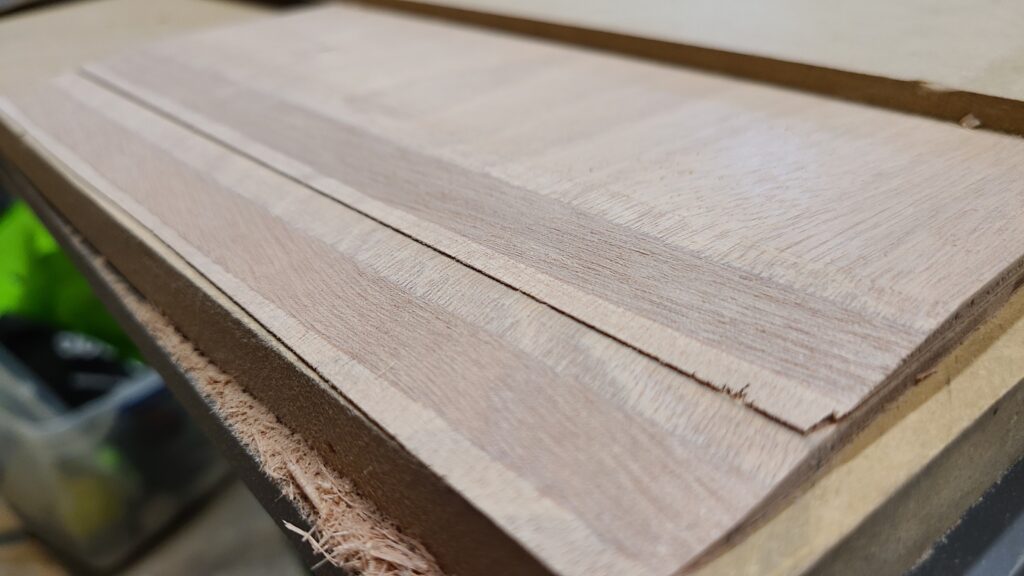 Take it slow at the beginning, material will start coming off quicker after.
So cutting scarfs wasn't so hard, gluing them together though… Here's my tips. Mark on the edges of your panels 2 points before you start planing them. The mid point between the start and end of the scarf. As well as where the scarf should end.
You can than line up the panels based on the marks. You should also glue up the panels on top of each other so that they match perfectly. I didn't do my first set like this and one of them was a bit off compare to the other.