It took longer than I thought it would. Buy finally all the hull panels are stitched up and all but the last one have epoxy fillets holding them along.
Note of advice for future builders, leave the stitches a bit loose and popsicle sticks are super useful for helping to keep the shape. Also don't forget the bow jig! I ended up undoing the bow after 3 panels and stitching in the jig as there was a bit of twist.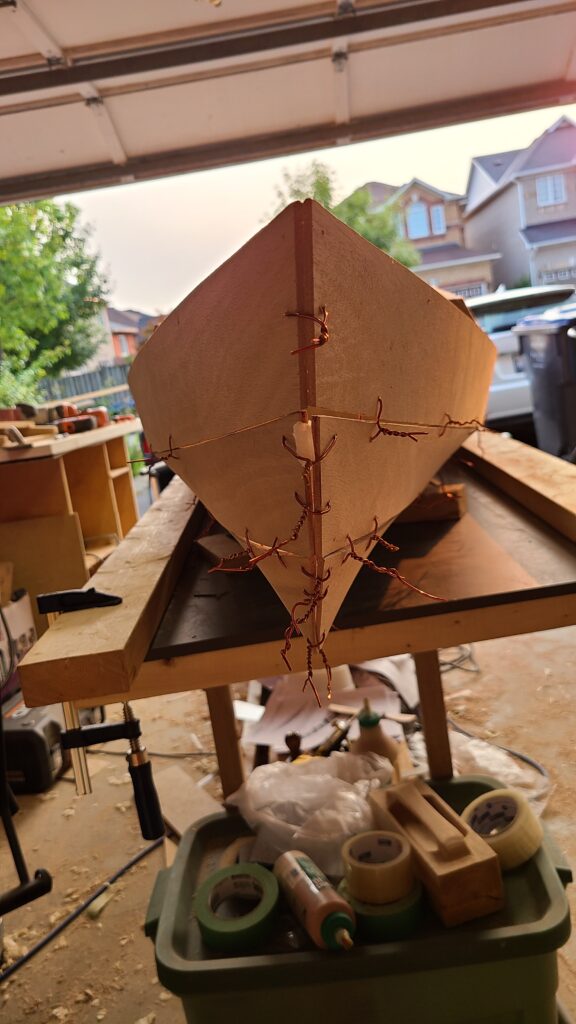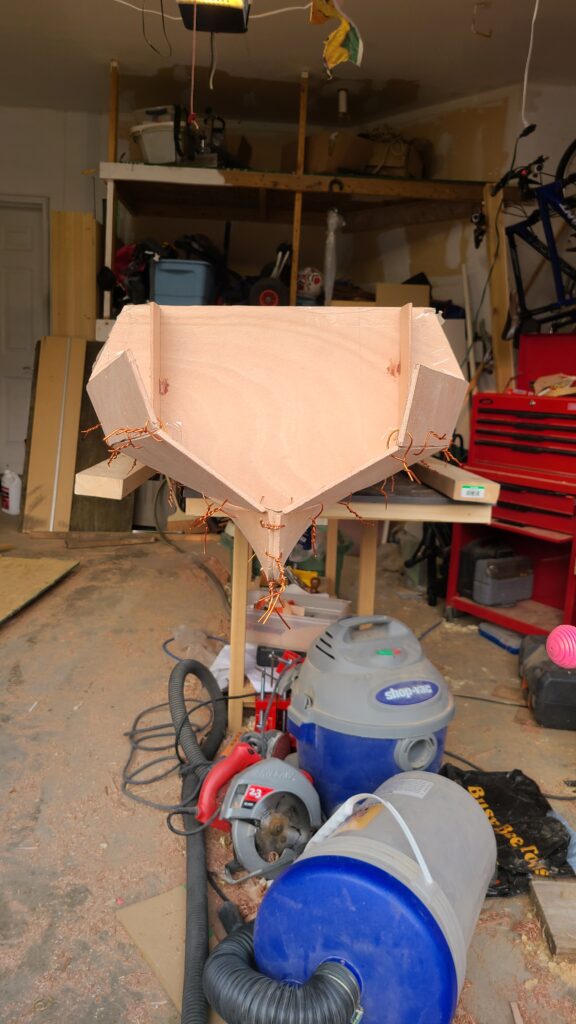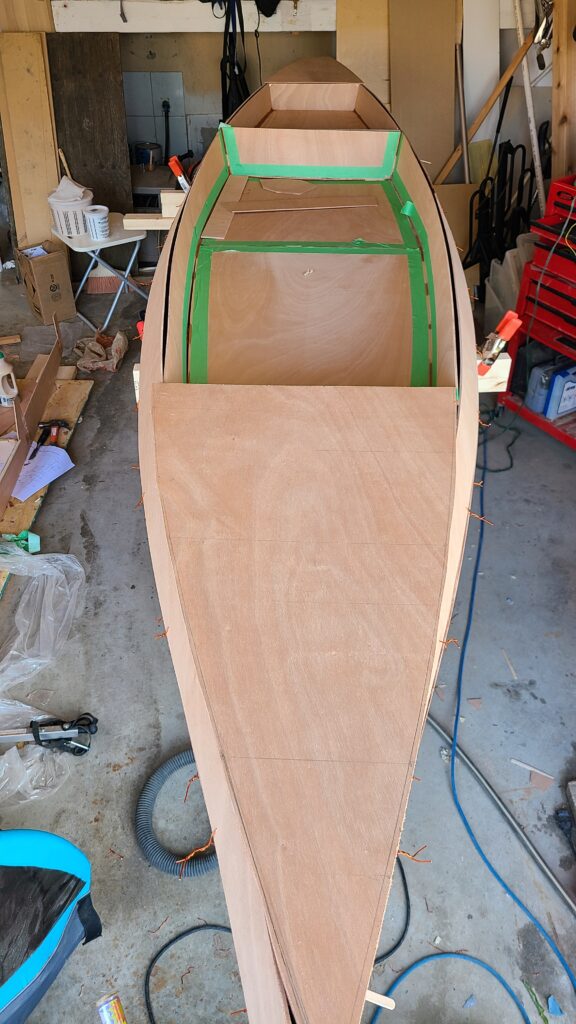 It's pretty cool how the cockpit and hull panels join up.
Next on the list is putting some fillet tabs on the final hull panel, removing stitches. Complete fillets, fill in stitch holes and fiberglassing the hull!