Finally got to stitching the hull together. 18 Ga copper wire does seem to be perfect as everyone says. It held the stern and bow pieces together really well. Those parts were definitely challenging to do.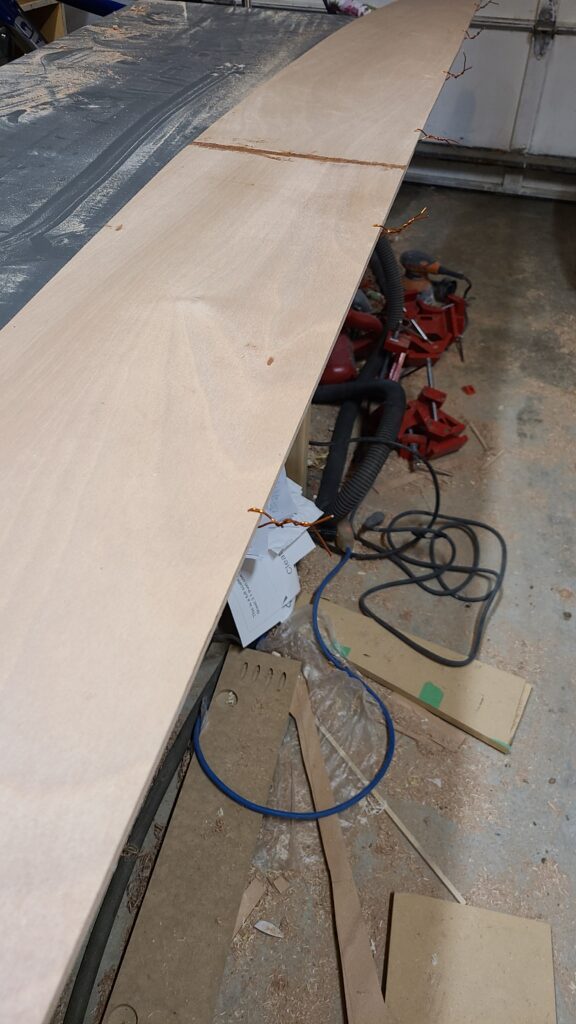 It's super cool opening up the bottom hull panels and having a curved hull shape come together.
Everything seems to fit so far. I've got the 4 frames wired up to the bottom panels.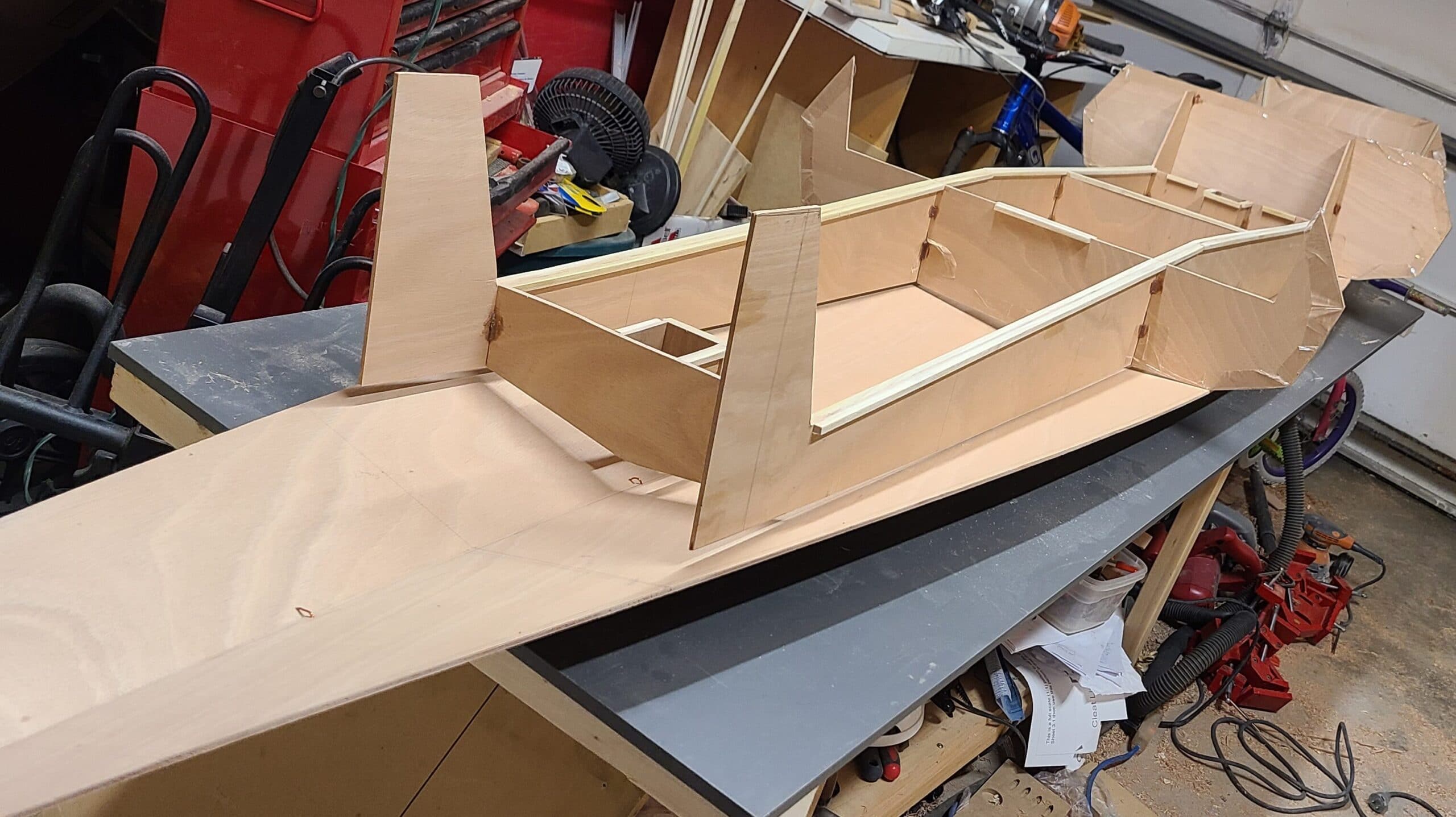 The hull shape looks awesome seeing it in person. Looks super fast already. Going to nickname our Honor the blunt nose as this bow is so pointy fast.